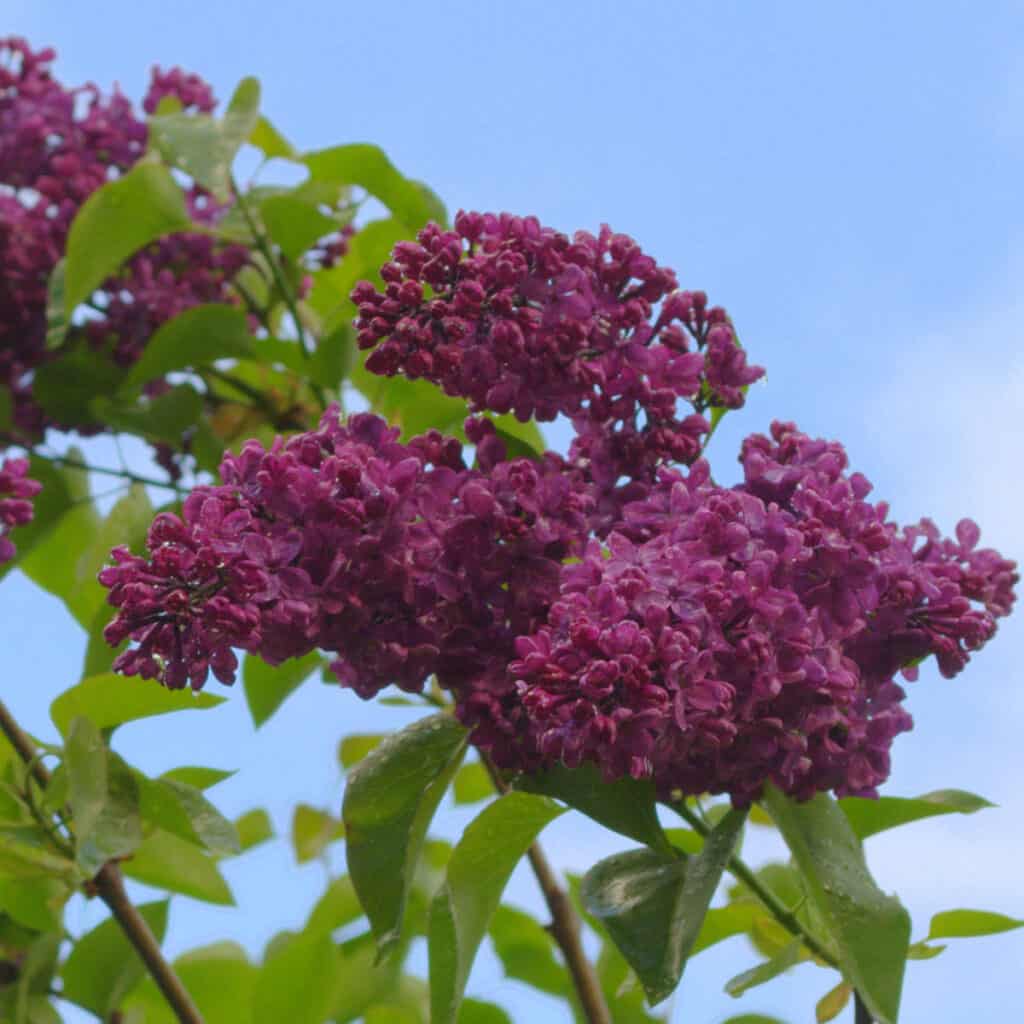 Lilacs frequently don't bloom because they have either been cut too severely or at the wrong time of year. When lilacs are not clipped, they often flower the best. If lilacs are pruned in the summer, fall, or winter, the flower buds are removed and the lilacs do not bloom in the spring because the flower buds grow on old wood.
8 causes of lilac failure to bloom
removing flower buds through overly aggressive or seasonally inappropriate pruning.
Lack of sunlight prevents lilacs from blooming.
Hot or humid areas that have mild Winters (lilacs require a chilly dormant time in Winter) (lilacs require a cold dormant period in Winter).
Acidic soils inhibit floral growth.
A surplus of fertilizer (typically runoff from lawn fertilizer) encourages the growth of foliage at the expense of flowering plants.
a stressful drought.
The lilac plant is not yet old enough to bloom.
Lilacs can't bloom when there are late frosts.
Continue reading to learn the causes of your lilac's (Syringa) lack of blooming as well as how to fix the problems so that it will bloom the following year.
(Take note that the blooming season for nearly all lilac varieties is in late Spring.)
1. Pruning Lilac Reduces Flowering
Lilacs really flower better when left to their own devices rather than being consistently pruned each year because they display their flowers on old wood rather than fresh growth.
If you need to prune your lilac, the best time to do it is right after flowering in the spring; otherwise, you risk stopping it from blooming the next year.
If you prune too late in the growing season (Summer, Fall, or Winter), you destroy the flower buds and prevent the lilac from blooming for a year. The flower buds actually begin to develop in Summer to be exhibited the following year.
Lilacs bloom more when they are not clipped. Instead of encouraging the development of new flowers, pruning encourages the growth of new foliage to make up for the lost growth, leaving you with a green lilac shrub devoid of flowers.
If you have pruned your lilac back, it will be able to bloom again, but you will need to be patient as it can take the plant around a year to put on more growth from which the flowers should emerge the following year.
Although pruning lilacs is not advised if you want blossoms, deadheading spent flowers on a regular basis is best practice and can enhance the number of blooms since it diverts the lilac's energy from creating seeds to growing more flowers for that season.
2. Not Enough Sunlight for Lilacs to Flower
To produce the most blossoms, lilacs need full sun (6 hours or more of sunlight every day). However, lilacs can grow and bloom in light shade, though there will probably be much fewer blossoms.
The likelihood of the lilac flowering at all and the likelihood of poor growth increase under heavy shadow.
Lilacs are indigenous to the southern European region of the Balkan Peninsula, where they thrive in rocky hills with regular full sun.
If your lilac bush is still quite tiny, I advise moving it (early spring or fall) to a location with more sunlight to encourage blossoming and for a stronger plant.
Eliminate any other tree limbs or bushes that may be shading your mature, established lilacs so that it will flower more abundantly the next Spring/Summer.
3. Hot Climates or Humid Conditions Prevent Lilac Flowering
Lilacs can grow in regions with little humidity and a year-round seasonal cycle of temperature variation.
The lilac needs this cycle of successive temperature change, particularly the chilly Winter months, in order to bloom.
Lilacs need a period of cold-initiated dormancy in order to mature their buds and produce flowers. Because of this, lilacs frequently have trouble blooming in climates with mild winters.
Although lilacs can withstand very cold temperatures, they cannot handle mild winters or excessive humidity since these conditions are not similar to those in their natural habitat.
Lilacs grow best in USDA zones 3–7 because of the environment there, which promotes more dependable flowering.
4. Acidic Soils can Prevent Flowering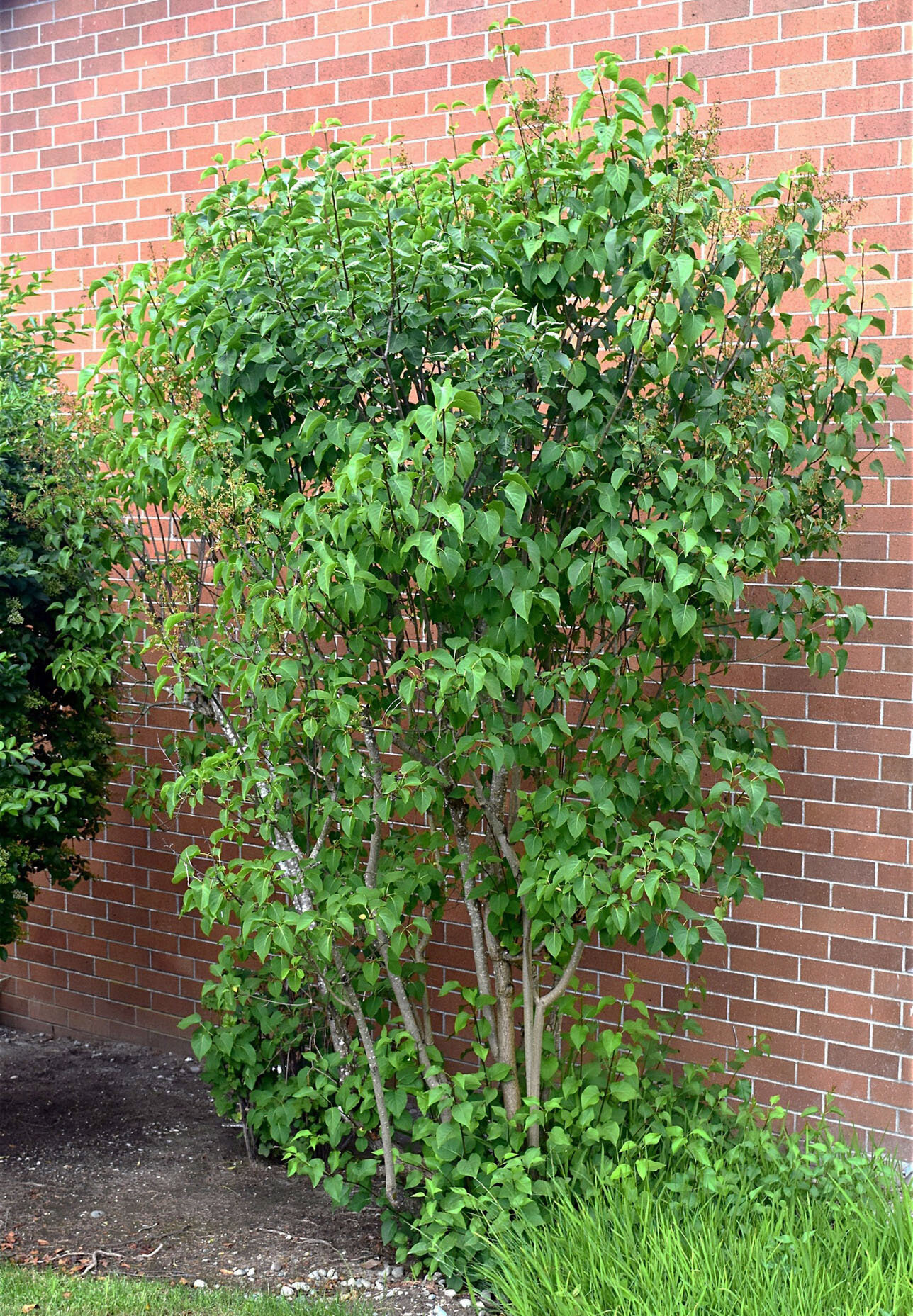 Lilacs can bloom exceptionally well in slightly acidic soils and can tolerate them. The acidity of the soil may prevent the lilac from absorbing some nutrients, which may prevent flowering, if the garden soil is especially acidic (has a pH lower than 6).
Ask a gardening-savvy neighbor about the pH of the soil if your lilac is not blooming and growing poorly because they will almost surely know if the soil is unusually acidic.
To ascertain the soil's acidity and whether this is the reason your lilac isn't flowering, you may also test the pH of the soil on your own using a soil test kit or send a sample of your soil for analysis.
(Read why my lilac is dying in my article.)
5. Too Much Fertilizer Prevents Lilacs Flowering (Run off from Lawn Fertilizer)
The lilac will produce more foliage than blooms if it receives too much fertilizer. The lilac is unlikely to produce many blossoms if fertilizer has been applied too frequently or with an excessive concentration.
Runoff from lawn fertilizer, which frequently has a high concentration of nitrogen, which is the chemical that causes the lilac to produce foliage instead of flowers, is a significant contributing element.
Since nitrogen is water soluble, it may breakdown during heavy rain and wash off the lawn into the garden borders where your lilac tree may be placed.
There isn't much you can do to encourage blooming this year if the lilac has had too much fertilizer, but if you reduce the fertilizer, the lilac should be able to flower the next year.
Lilacs normally do not require much, if any, additional fertilizer, especially if they are planted in healthy soil and the individual shrub is already fairly established. A lilac's root system becomes increasingly developed as it matures, giving it greater access to soil nutrients.
In the first few years of growth, a general, all-purpose balanced granular fertilizer can aid less mature lilacs in becoming established.
6. Drought Stress can Prevent Lilac from Blooming
If the soil is either too wet or too dry, lilacs will not bloom. Lilacs need a mix of moist, well-draining soil to be able to produce their flowers.
– Too much nitrogen can be a problem. Often lilacs are planted in the lawn and fertilizers used to green up lawns are high in nitrogen. … Lilacs are indigenous to Southern Europe's Balkan Peninsula, where they thrive in rocky hills with normally full light.
I advise transplanting your lilac (early spring or fall) to a location with more sun to encourage flowering and for a healthier plant if it is still a relatively small bush.
Lilacs that are older and more established should be trimmed back to allow them to flower more profusely the next Spring/Summer.
Lilacs thrive in environments with low humidity and a seasonal cycle of temperature change.
7. Lilac isn't Mature Enough to Flower
For the lilac to grow blossoms, this cycle of successive temperature change, particularly the chilly season of Winter, is necessary.
For lilacs to produce flowers and grow their buds, they need to go through a period of cold-initiated dormancy. So, in climates with mild Winters, lilacs frequently have trouble flowering.
Lilacs can withstand very low temperatures, but they cannot stand heavy humidity or mild winters because these conditions are not similar to those in their natural habitat.
USDA zones 3 to 7 are the greatest for growing lilacs because of the environment there, which promotes more consistent flowering.
8. Late Frosts can Prevent Flowering
Excessively acidic soils may be the blame for your lilac's failure to bloom. Lilacs can flourish in chalky soils with good drainage that are typically neutral or alkaline in pH. The lilac is probably too stressed to flower and the growth is probably going to be really poor if the soil is too acidic.
Even in somewhat acidic soils, lilacs can thrive and produce excellent flowers. The lilac may not be able to absorb some minerals, which may limit flowering, if the garden soil is highly acidic (pH lower than 6).
Ask a gardening-savvy neighbor about the pH of the soil if your lilac is not growing well and is not blooming; they will almost likely be able to tell you if the soil is extremely acidic.
Key Takeaways: