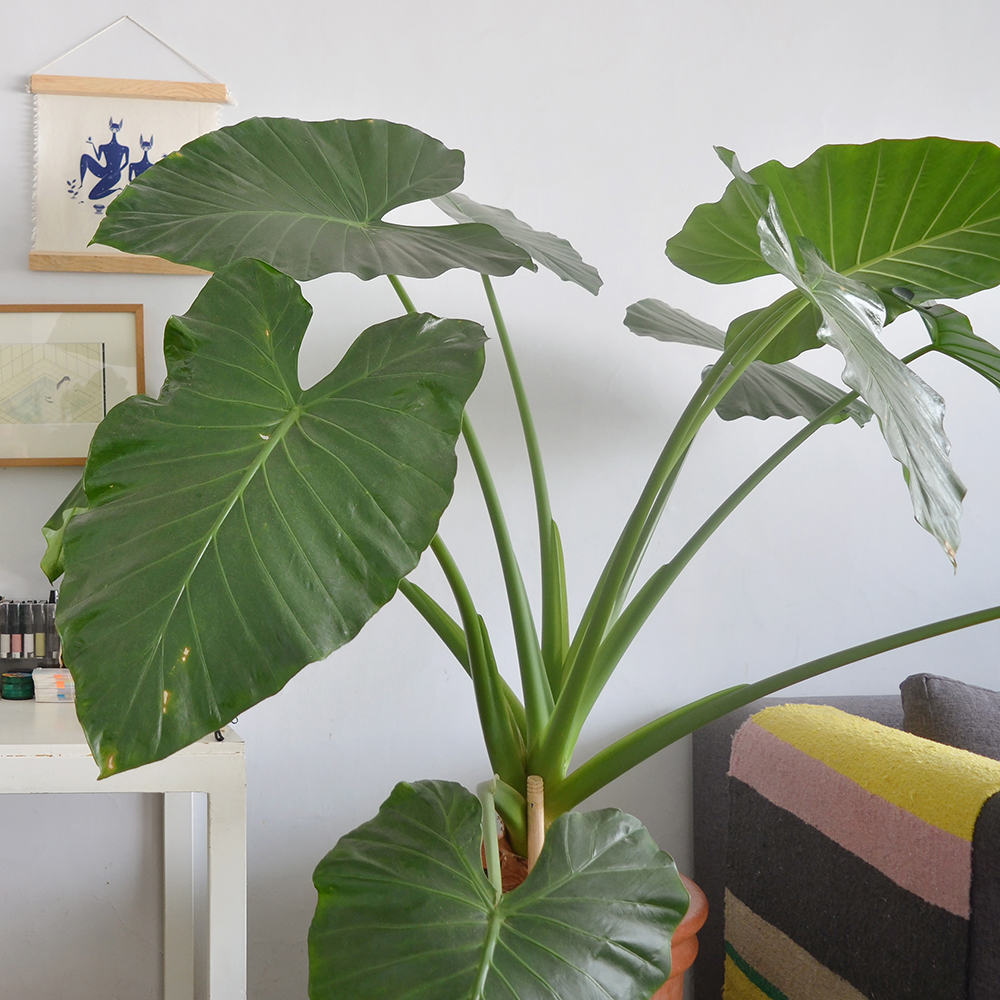 If you're looking for Elephant Ear Leaf Problems, then allow me to first inform you that elephant ears are perennial plants that are frequently produced for food. The heart-shaped, large leaves that give this plant its name have now given rise to a variation with purple, green, and white stripes. It belongs to the Colocasia genus, which contains numerous additional species. Another name for this enormous leafy plant is taro, dasheen. Huge leaves can also cause other issues, such as edge browning, withering, and more. We'll talk about Elephant Ear leaf issues today so that plant owners can take good care of their plants. Let's look at some typical causes of elephant ear plant death.
Elephant Ear Leaf Issues – Leaf blight, a fungus disease that results in tan blotches as a result of ongoing dampness, is the most frequent plant issue with indoor elephant ear plants. Bacterial leaf spots, leaf scorch, spider mites, and Phyllosticta leaf spot are further issues with leaves. You must properly apply fungicide or will discuss other methods to get rid of these diseases, bugs, and leaf spots. Wet circumstances and occasionally warm climes are to blame for the fungal illness that affects these plants.
Fungal Leaf blight
Elephant ear plant fungal leaf blight is the most frequent issue, and symptoms include lesions that harm leaves and cause them to turn yellow or reddish. Leaf spots on nearby leaves become more prominent due to fungal blight. A fungus called Phytophthora colocasiae produces leaf blight. It is a dangerous fungal disease that causes spherical lesions on the leaf and fluid sores that dry to a yellow color. In certain situations, dark purple patches spread across the leaves and occasionally get bigger. After that, you might also detect something white covering the fungus infestations. Following that, the leaves will wither and fall. If not addressed, it may also go all the way to the bottom. This Phytophthora Leaf Blight can be eliminated by using a copper-based fungicide. In the dry season, it needs to be sprayed every week; on other days, you can pour it in every two weeks. You can utilize it as soon as you notice any such issue.
Experts also agree that you should water the roots of the plant rather than the leaves because doing so will help the plant from developing any problems in the first place.
How is fungal leaf blight treated?
Baking soda, which includes bicarbonate soda and may be sprayed, can be used to treat fungal leaf blight illnesses. This therapy is organic and safe for elephant ear plants.
Instructions:
To be precise, 2.5–3 ml of baking soda would make up 1/2 teaspoon in 4 liters of water.
It could be sprayed into the foliage.
Make sure to get rid of all the leaves that have leaf spots already.
Cutting off such leaves would stop the larger damage as you might encounter the fungus swiftly spreading to other plants.
Faster Solution: Locate the leaves and prune them as soon as you notice lesions of fungal leaf blight.
Spider mites
The little spider builds numerous side webs and hides under the leaves in case something happens. They are eerie little insects. To stop them from returning, you can apply insecticidal soaps or neel oil. You might also attempt using too much water on Colocasia leaves to do that, but doing so is not advised because it would cause the leaf to develop a new fungus problem.
Phyllosticta Leaf Spot
An issue that is a minor plant disease is Phyllosticta leaf spot elephant ear. Small lesions are produced, which cause the leaves to become brown and drop. You may avoid this problem by giving your elephant plant enough water, and if it already has the disease, try trimming off the affected leaf to stop it from spreading.
As this Phyllosticta Leaf Spot was not a significant problem that caused the plant to die, Elephant Ear Leaf Problems such as leaf spot, Pythium rot, and leaf blight are more serious.
Elephant ear diseases : Bacterial leaf spot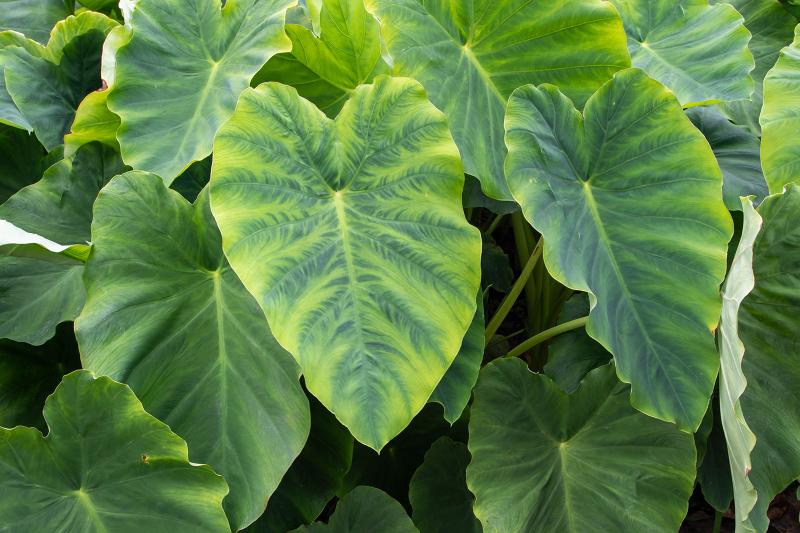 Thrips : Bugs on elephant ear plant
The presence of spots, yellowing patches, and black spots on the leaves are all symptoms of thrips. If your landscape plant grows tall, look for colocasia, which typically feeds on fungal spores on leaves. To live, they prefer warm or cool environments. When they eat, they might also spread a disease that could harm the plant. Neem oil and insecticidal soap are both effective options. Any pesticide can be used directly to control a higher infestation's population.
Did you know that one such bug that is prevalent in lawns and gardens is the thrips. These thrips leave spots, the leaves may become dried, pale, turn brown, and eventually die back because they enjoy tasting the liquids contained inside the fruits or plants.
Remove the grasses and weeds that are growing outside in order to get rid of thrips. This goes for more than just elephant ear. By doing this, you can stop them from loitering about the lawn or garden for too long.
Additionally, if you periodically check all of your indoor plants for pests, it could protect them from injury while you concentrate on the watering regimen.
You can also take home predatory thrips, which consume the eggs and larvae of those tiny insects, even though I have already recommended the insecticide for thrips in elephant ear plants. It might be beneficial to lessen the amount of thrips in the garden.
Pruning would be the best course of action in this situation because thrips frequently sit on plant leaves and flowers. Cut off any sick or damaged stems or leaves. Pruning is a common practice among gardeners with healthy plants to encourage new growth and remove older plants.
Pythium Rot : Elephant ear plant diseases
This is the last issue we'll talk about, and it's one of the most dangerous among all leaf issues because it affects the entire elephant ear plant. It's caused by a parasite called Pythium, which isn't a fungus but behaves like one by spreading on wet layers of soil because it prefers moist areas more than dry ones. Because it prefers an irrigated environment, this issue is commonly referred to as the "water rot problem." If your plant contracts this illness, it will slow down its overall growth, feel wet, and quickly perish from rotting at the root node or on the ground layer. You should check your water because it can be contaminated. You should also give plants clean water to prevent Pythium rot. Early stages can also be impacted by newly planted plants.
Why do the bulbs in elephant ears rot?
Overwatering causes elephant ear plant leaves to turn yellow, which leads to elephant ear bulb root rot. To prevent any damage from winter frost, some individuals try to save bulbs until the following warm season. A little error made when removing the bulb or tuber causes the roots to rot.
Dig 30-35 cm away from the source of the shoots to carefully remove the bulb, which will allow you to lift the plant and its bulb without injuring the root system.
People frequently refer to the elephant ear plant's tuber as "elephant ear bulbs." This is also utilized for elephant ear plant propagation. Many people believe that it will grow every year without being harmed, but this is untrue; we are unable to predict when the outdoor temperature will be too cold and perhaps harm the bulbs.
How can an elephant ear plant be revived?
Elephant ear plants can be difficult to save, but once you see symptoms like pale, dry leaves that don't look healthy, remove the foliage, remove the bulb or tuber, and find a warm place to keep it. If you cover the elephant ear bulb in sphagnum moss, it will acquire a warmer environment and be able to survive longer. This will assist the tuber to survive and grow in the next spring.
Elephant ear plant holes in leaves
Elephant ear plant holes are most frequently caused by insects like grasshoppers, squash bugs, beetles, sawfly caterpillars, slugs, cutworms, and beetles. Spraying insecticide can remedy insect problems such as holes on the edges or inside the leaves.
Elephant leaves with holes already in them cannot be repaired, however they can be treated with horticultural oil.
It depends on how much you want to use it whether you can also use bonide and monterey, so you can't compare. If there is a severe pest infestation, use 1 gallon; otherwise, use 32 oz.
Slugs are the most frequent cause of holes in elephant ear plants since they graze on the leaves at night and frequently leave no traces. Smaller slugs form lines, attractive choppy holes inside the leaves that are easy to spot while larger slugs try to make wider holes. Use bug spray to get rid of the slugs that cause elephant ear plant holes. You should use our Garden Safe Slug & Snail Bait, which is extremely beneficial and simple to apply, if you have a slug problem.
Elephant ear Turning white
Elephant ears with white spots: The most frequent cause of white elephant ears is chlorosis, which occurs when a plant lacks enough chlorophyll to create its normal green hue, which causes the leaves to turn white or yellowish. Your ear plant will change color if it is not receiving enough sunlight to produce food. Make sure your elephant plant is getting enough sunshine by relocating it to a room with more natural light, or check to see if sunlight is being blocked or shadowed by other houseplants or a tree, to remedy white leaves.
FAQ's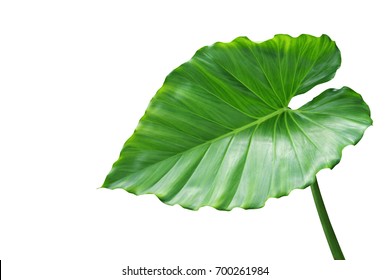 Root rot, leaf yellowing, and fall are the main causes of elephant ear dying. If you are growing this in a small pot, switch that out, then repot it and trim the rotten roots. Water can be sprayed rather than poured in large quantities, which would result in soggy soil. You can also use an all-purpose fertilizer and apply it every 13 to 15 days. Make sure the soil dries to the top with about an inch remaining, then water, and see the outcome.
Why are the leaves on my elephant ear plant turning yellow?
There are two to three solutions to the leaves issue, but the most typical causes of elephant ear plant yellowing are either over watering or a lack of bright light. Try giving them less water and moving them to an area with more light. If that doesn't work, use plant food to make up for the lack of nutrients. Or Don't worry if it is in the dormant season; it will grow back the next year.
How often do you water elephant ears?
Elephant ears do require watering every three days, but be careful not to overwater them. They typically grow in damp soil. Giving them all-purpose fertilizer can help them grow more attractively and promotes their general strength because they also require hefty fertilizer feeding.
Can elephant ears grow indoors?
Yes, you can grow elephant ears indoors. However, they require large containers with ample space for their roots to flourish and bright indirect sunshine. A large pot is required because the plant will grow big. Don't overwater them; they require less moisture indoors than outdoors.
What is the best fertilizer for elephant ears?
which is ideal for elephant ears plants, can be used to feed them, giving them the extra strength and nutrients they require to produce more leaves with a deeper green color. You can pour this liquid solution in once a month or twice a month.
Wrap up
If you read through all the problems I presented on "Elephant Ear Leaf Problems," I hope you find the solution. If you're interested in reading other posts, please look below.
Full Guide on Growing and Caring for the Jacob's ladder Plant (Polemonium caeruleum)
How to Grow & Take Care of Japanese Blood Grass (Imperata Cylindrica) – A Guide