Sunflowers are an excellent addition to your landscape because of their vivid, exquisite, and substantial bloom heads. How frequently should you water sunflowers is the current question. Explore how you can provide them with the correct amount of water to help them develop to their fullest potential.
Sunlight and moist soil are two requirements for sunflower growth. The top six inches of soil should always be damp. Daily water regimens are ideal for sunflower growth.
Make sure the soil has adequate drainage. The sunflower's stem and root may rot if the water is let to stand too long close to them. Additionally, it makes the plant unstable.
You might wish to deep water sunflowers planted in garden beds once a week with 2 gallons of water. Spend some time expanding the irrigation area. That encircles the plant by about 6 to 12 inches. As a result, its roots spread widely and deeply.
Did you know that the roots of sunflowers can expand beneath the surface of the garden up to 1.5 feet deep and roughly 1.5 feet wide? With the right care, the larger Giant and Mammoth Sunflowers can reach a towering 15 feet in height.
Because of this, it need enough water to maintain this pace of development. This is also the reason why if you're growing them this big, a strong root system is crucial.
A further piece of advice is to carefully water the sunflower head using the sprinkler on your hose. Remember not to spray water directly on its face as this could harm the florets and wash the pollen away.
Pests love to hide behind sunflower leaves and on stems, so I'd pay close attention to watering the backs of the leaves and the stem.
How Often to Water Sunflowers in Pots
Dwarf varieties of sunflowers grown in pots require routine watering because potted soil readily loses moisture. Watering them early in the day, before the sun hits them, is best.
Check the top two inches of the soil for dryness using your index finger. A helpful habit to get into before watering sunflowers is this one. Is the rule of the index finger a useful rule of thumb to keep in mind when gardening?
Water your sunflower plant well after the top 2 inches of soil are dry. When you irrigate, make sure the water drains from the draining holes and that the roots of your sunflower are not laying on soggy soil.
The secret to making sure you do not overwater your sunflower plant is deep, well-draining soil.
How Often to Water Sunflower Seeds
In order for your sunflower seeds to germinate in 7–10 days, it would be great if you maintained them moist.
Sunflower seeds can be put in damp soil and then covered with plastic wrap.
When the seeds begin to sprout, you can take the plastic wrap off and keep watering them until they are about an inch above the topsoil as they grow.
The sunflower seedling must be moved to its growing location as soon as it has four leaves and true leaf shoots so that its root system can mature completely.
Do you still have concerns about how to maintain the health of your sunflowers? I've compiled some of the often asked questions regarding how to accomplish this quickly.
Can Sunflowers Get too much Rain?
In garden beds, sunflowers enjoy periods of rain. If your sunflowers receive rainwater roughly three times each week, you won't need to provide additional watering. Sunflowers are not waterproof yet they can endure rainy days.
The head of a sunflower may be harmed by torrential rainfall, or the stem may be broken by the force of the storm. When a downpour is predicted, it is best to cover your sunflower garden (if this is possible).
Checking the weather app before watering your sunflower plants will prevent them from being overwatered if it occurs to rain, which is one of my best practices that I'd like to offer. If not, there is no cause for concern.
After being submerged for a day, your plant will survive. You may always water your plants later in the day. Reviving overwatered plants is more challenging. Below, we'll cover how to revive overwatered sunflowers.
Can Sunflowers Grow in Winter?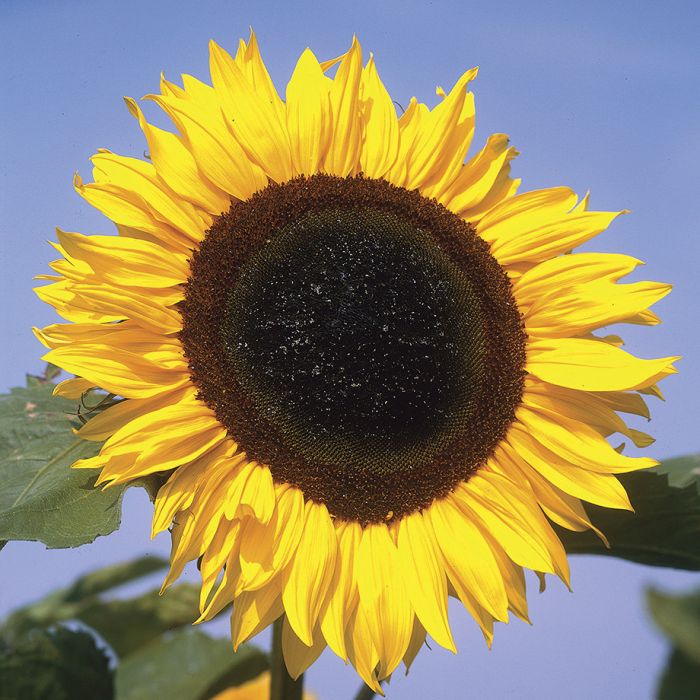 After the last frost has passed and the soil temperature is between 55 and 60 degrees Fahrenheit, it is advised to begin planting the seeds. Depending on when the last frost was, the best time to accomplish this is between the end of April and the beginning of May.
Before sowing sunflower seeds, make sure the soil has been properly prepared. Make careful you fertilize the soil 8 inches deep.
If the growing season is short, another option is to plant the seeds in peat pots and keep them indoors until two weeks after the last anticipated spring frost.
Are you looking forward to planting sunflowers this summer? Here are some other frequently asked questions about the water needs of sunflowers that sunflower gardeners frequently have.
Can you overwater sunflowers?
The secret to keeping your sunflowers from getting overwatered is proper soil conditioning before you sow the seeds. Make sure the garden bed or pot has excellent drainage. Sandy loam soil that drains properly is ideal for sunflowers.
They dislike wet clay soil because it inhibits their growth and, in the worst situations, results in root rot, which eventually kills the sunflower. Overwatering your sunflower plants should be the least of your concerns once you've mastered correct soil preparation.
Sunflowers can be saved if you skip watering for a few days and aerate the soil, just in case they were overwatered.
How do you know when sunflowers need water?
Sunflowers that have reached maturity are somewhat drought tolerant, so you can wait between waterings. After a hot summer day, they might appear dehydrated and half-dead, with all the leaves looking wilted and thirsty.
By thoroughly dousing them in water, you can revive them. Please don't wait until the plant is completely dry, though, as they might lose their petals if you do.
Why are my sunflower leaves turning yellow?