Although the soil in potted plants is designed to give plants all-around nourishment, aeration, and water retention, occasionally it may be drying up very quickly, necessitating some kind of intervention.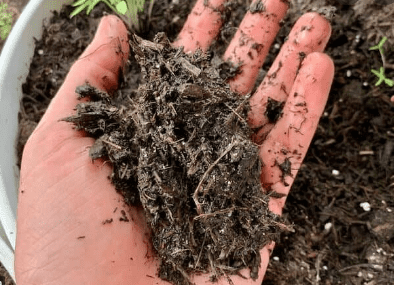 Low humidity, internal water routes, intense sunlight, loose soil, and undesirable fungi can all cause plant soil to dry up very quickly. As a result, water may leak out of the pot's bottom holes, and the atmosphere around the plant may speed up evaporation, causing the soil to quickly dry out.
It would be possible to prevent the soil from being very dry by having an understanding of the various issues that can lead to water evaporating too quickly from the pot.
We'll discuss the various contributing reasons as well as preventative measures you may take to keep the soil in your potted plant from drying up too rapidly.
So read this article quickly to find out what you can do to avoid this issue.
There are a lot of nice soil alternatives available if you plan to repot your plant, but I've found that this Miracle-Gro potting soil from Amazon is the most reasonably priced and successful at keeping my plants healthy long after repotting. Clicking here will take you there.